Back from Illuxcon and super excited about the response to both Kickstarters! The Derpies were a big hit and I have the project in the pipeline now! I did listen to those of you who were looking for certain kinds of critters and I will be adding them to lineup – I would love to hear form you as to what you would like to see! You can find images and updates on my Instagram @DerpiesByJulia. You can find some WIP drawings and public releases for Hamsterhead Hall Playing Cards on my other Instagram @JuliaLynnPowell
If you were at Illuxcon you got to see all of the work in progress for the Hamsterhead Hall playing cards and the special items for the higher tier rewards. I am working with a vendor now on perfecting the boxes and I will continue to work away on the art for the cards. I have to say, listening to all the laughter these drawings garnered was a thrill!
I will also be posting regular updates on my Blog and in the next month will be setting up a Patreon for these projects. I will have exclusive videos, WIP's and reveals for those of you who support these projects!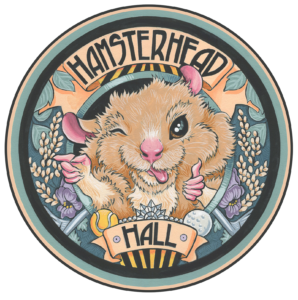 SaveSave
SaveSave
SaveSave
SaveSave
SaveSave
SaveSave
SaveSave
SaveSave